Members of the Solutions Review team for the Neptune, Wallenius Wilhelmsen Orcelle®, and Ocean Exchange Transportation and Logistics Hubs Innovation Award are highly respected leaders in business, academia, engineering, and the not-for-profit community. Working on a pro bono basis, they are integral to the rigorous process that culminates in the presentation of these prestigious awards each year. Ocean Exchange estimates that this year, the value of their time spent in the selection and mentoring processes exceeded $150,000 USD.

Wallenius Wilhelmsen Orcelle® Award
and Transportation Hub Award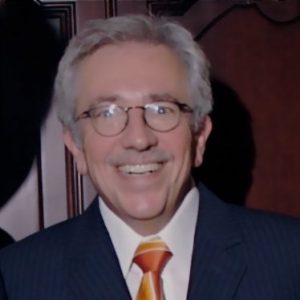 Marc S. Adler
President, Marc Adler, LLC
Marc S. Adler is the President of a private intellectual property strategy consulting practice (Marc Adler LLC).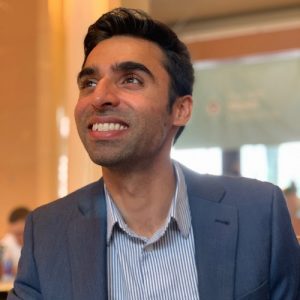 Adil Ashiq
Supply Chain & Logistics Innovation
Adil Ashiq is a noteworthy leader in the maritime industry.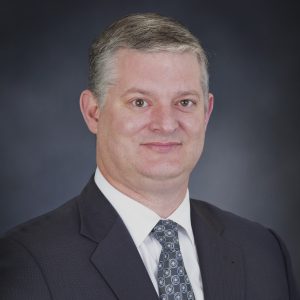 Mark Carpenter
Senior Business Development Manager, Aerospace and Defense Technologies
Mark Carpenter is the Senior Business Development Manager for the Aerospace and Defense Technologies segment (ADTech) within Oceaneering International Inc. ADTech provides mission critical solutions and work class service to Defense and Aerospace customers with an annual revenue of $350MM.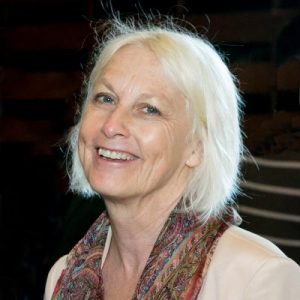 Ann Carpenter
CEO, Co-founder of Braid Theory
Ann Lee Carpenter brings more than 30 years of experience in strategic planning, marketing, business development, and community outreach in private industry, nonprofit organizations, and as an entrepreneur.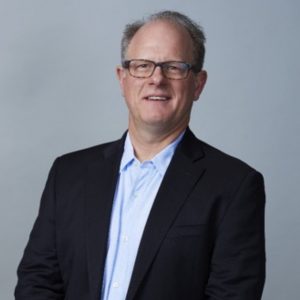 Rick Claar
Partner, The Martec Group, Inc.
Richard E. Claar is a Partner of The Martec Group, Inc., a global technical marketing research consulting firm.
Chris Clott
Christopher (Chris) Clott, Ph.D. is a Co-Founder of Marine Startups. He is also a Visiting Professor for the Center for Port Management at Lamar University in Beaumont, Texas.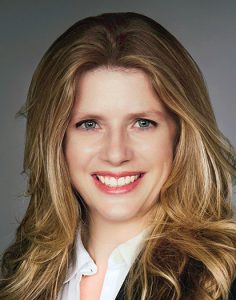 Sarah Deslauriers
Vice President, Carollo Engineers
Sarah is a Vice President for Carollo Engineers and serves as their National Climate Change and Resilience Lead and Chief Technologist in Sustainability.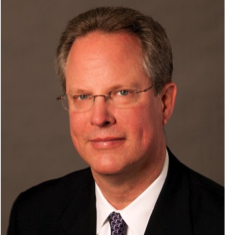 Tom Pavilon
Managing Director & Chief Marketing Officer, The Avery James Group
Tom Pavilon is a growth marketing and innovation executive who has held management positions in the specialty chemical and life sciences industries.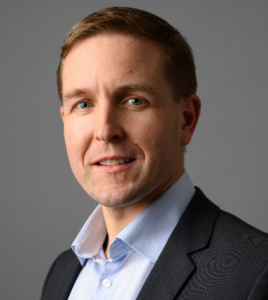 Roger Strevens
VP, Global Sustainability, Wallenius Wilhelmsen
As VP, Global Sustainability for Wallenius Wilhelmsen, Roger's activities range from pushing for progressive, but pragmatic outcomes in environmental regulatory affairs to working with innovators and like-minded industry partners on the sustainability challenges of the logistics industry.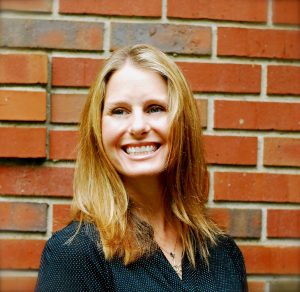 Tj Tate
Director of Conservation, The National Marine Sanctuary Foundation
Tj was recently the Program Manager for the Mid-Atlantic Blue Tech Cluster connecting entrepreneurs in the Blue Tech sector to investors, incubators and promoting growth in this sector throughout the Mid-Atlantic Region.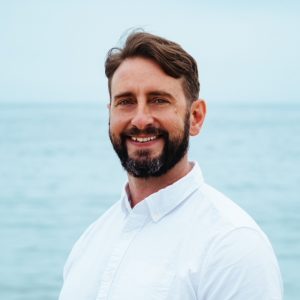 Jason Thompson
Chief Technology Officer, Oceankind
Jason Thompson is the Chief Technology Officer for Oceankind.  Prior to joining Oceankind Jason was on Verily's founding team, Alphabet's life sciences subsidiary spun out of Google X.
Anshul Tuteja
Associate Vice President with Royal Caribbean Group
Anshul is the Associate Vice President with Royal Caribbean Group (NYSE:RCL), one of the leading cruise companies in the world with a global fleet of 64 ships traveling to approximately 1,000 destinations around the world.
Neptune Award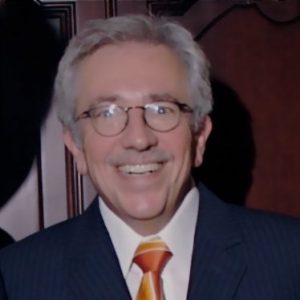 Marc S. Adler
President, Marc Adler, LLC
Marc S. Adler is the President of a private intellectual property strategy consulting practice (Marc Adler LLC).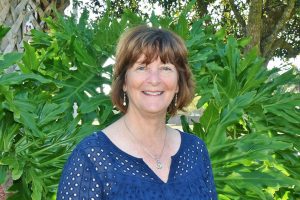 Anne Birch
Florida Oceans and Coasts Strategy Director
Anne has been involved in marine conservation work in Florida for over 30 years.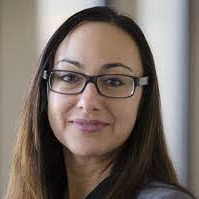 Lynette Cardoch
Vice president, Moffatt & Nichol
Dr. Lynette Cardoch is a coastal ecologist with over 25 years of experience in regulatory and water policies, coastal restoration, and urban and coastal resiliency.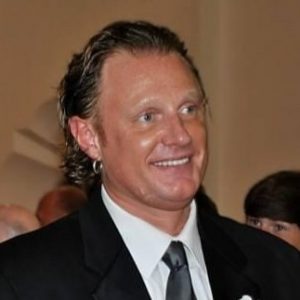 Chris Coyle
Founder and CEO, Futurist TAO
Chris Coyle is an accomplished executive with diverse cross-functional experience spanning multiple industries.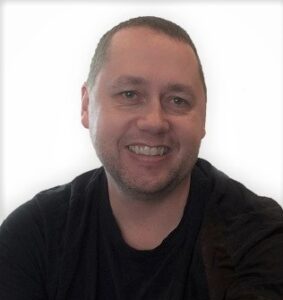 Geoff Dean
Senior Business Development Manager, ESRI
Graduated from Geomatics Engineering at the College of The North Atlantic in 1998 with majors in Hydrography and GIS.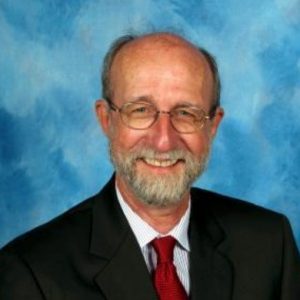 Dick Dodge
Dean Emeritus & Professor Emeritus, Nova Southeastern University Halmos College of Arts and Sciences & the Guy Harvey Oceanographic Center
Dr. Richard E. Dodge is Dean Emeritus and Professor Emeritus at the Nova Southeastern University Halmos College of Arts and Sciences and the Guy Harvey Oceanographic Center.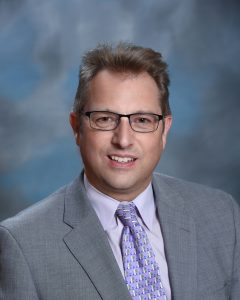 Jaap Donath
Assistant Executive Director for Programs
Jaap has close to 30 years of economic development experience, including over 25 years with the Miami-Dade Beacon Council, the economic development partnership for Miami-Dade County, as Senior Vice President, Research & Strategic Planning.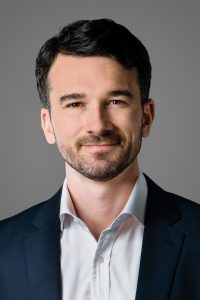 James Dougherty
Co-founder, Coastal Carbon Solutions
James is a co-founder of Coastal Carbon Solutions, which provides verification, reporting and carbon credit packaging services for companies using ocean pathways to do atmospheric C02 removal.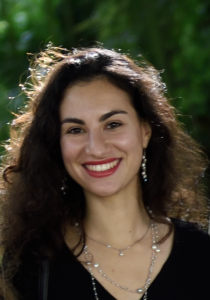 Laëtitia Gombaud-Saintonge
Investment Associate, SWEN Blue Ocean
Laëtitia is an Investment Associate at SWEN Blue Ocean, an impact VC fund investing in innovations that promote ocean health, focusing on solutions to overfishing, pollution and climate change.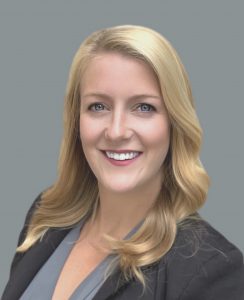 Mairead Helmes
Senior Consultant, Amane Advisors
Mairead is a Senior Consultant with Amane Advisors, a global management consultancy and advisory firm focused on the water industry.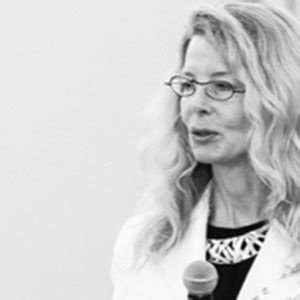 Skelly Holmbeck
Executive Director, Water Resources Association of the Delaware River Basin
Skelly serves as Executive Director for the Water Resources Association of the Delaware River Basin (WRADRB), promoting the sustainable and resilient management of water resources within the Delaware River basin, which spans four states and provides drinking water for 15 million people.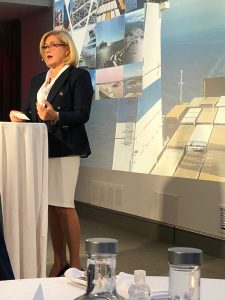 Ulla Keino
The owner of SeaFocus, Ulla Keino has had a diverse career spanning more than 30 years in supply chain management and logistics.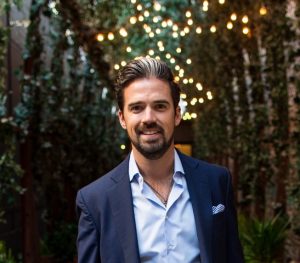 Christopher Mackin
Partner, Wealth AdvisorPartner, Wealth Advisor Bleakley Financial Group
Christopher Mackin is a 3x recognized Forbes Top Next-Gen Wealth Advisor, explorer, philanthropist and connector.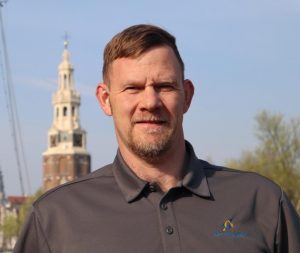 Justin Manley
Virtual CxO – Technologist, Executive, Advisor in Oceantech and Robotics
Justin Manley is an innovative technologist and executive with experience in startup, public corporation, academic, and public sectors.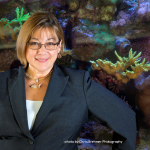 Deb Mosca
Chief Life Science Officer, XCMR Inc.
Deborah A. Mosca, Ph.D., Chief Life Science Officer, XCMR Inc., has more than 40 years of experience as a proven leader of multi-disciplinary, interinstitutional project teams guiding the discovery and development of novel therapeutic agents for human, animal, and agricultural applications in various organizations including biotech (IntraBiotics, Elitra, Nereus, and PaxVax) non-profit organizations (The Scripps Research Institute and Marine Bio- Technologies Center of Innovation), and large Pharma (American Cyanamid/Pfizer).
Jennifer Nyfennegger
Principal Technologist & Associate Vice President, Carollo Engineers, Inc.
Dr. Jennifer Nyfennegger is a Principal Technologist and Associate Vice President at Carollo Engineers, Inc. in Sarasota, Florida.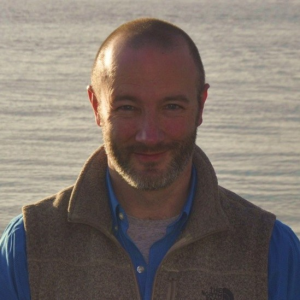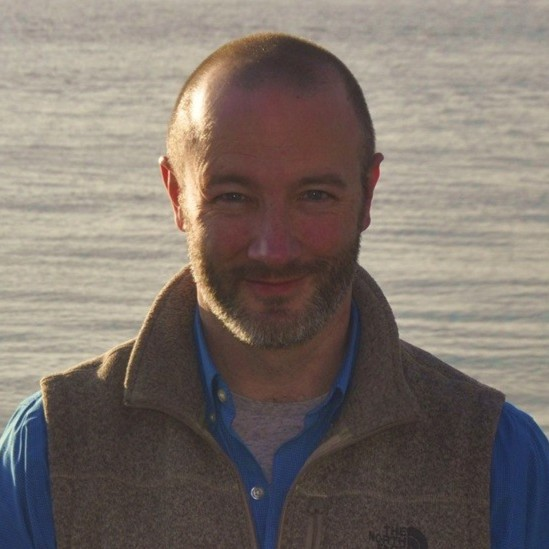 Scott Rohrbach
Scott is an experimental physicist by training, with technical expertise in the fields of nuclear physics, power generation systems, and optics.
Cathy Sakas
Co-Founder, Ocean Exchange
From her earliest memories Cathy's unwavering passion has been Ocean.
Eric Siegel
Executive in Residence, Ocean Startup Project, CDL Oceans, OFI OGEN
Eric has broad experience in many aspects of oceanographic and subsea technology, measurements, and science.
Cathy Trinkle
Deputy General Counsel, Regulatory & Environmental Law and Head of Government Affairs for BASF Corporation
Catherine A. Trinkle is the Deputy General Counsel, Regulatory & Environmental Law and Head of Government Affairs for BASF Corporation.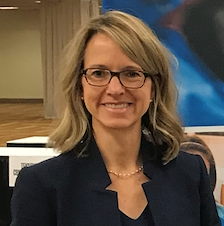 Wendy Warner
CXO / President / Vice President of Engineered material
Ms Wendy Warner is a high impact strategic leader with a proven record of accomplishments driving profitable growth across diverse end-use markets and geographies.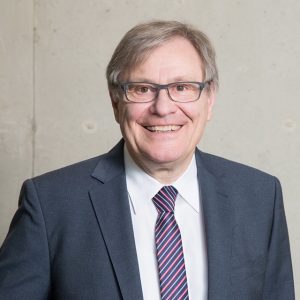 Adrian Weiler
CEO, INFORM Consulting GmbH
After working with Daimler in Germany and Hills Industries in Australia, Adrian in 1986 became CEO of INFORM, a German software firm specializing in Digital Decision Making – the art of applying Operations Research and Artificial Intelligence to smart decision-making in dynamic business operations.
Curtis Zimmerman
Chief Legal Counsel | Forge Nano
Responsible for overseeing and identifying legal issues in all departments along with their interrelation to the business and technological operations of Forge Nano.

Contact Us
Ocean Exchange invites you to learn more about Awards Program, our ecosystem and success of our award winners and participants. Together, we can chart a powerful course to help ensure the future of our oceans and the Blue Economy.
"Ocean Exchange has a platform to enable people with information that they need to know about the ocean and then to showcase new technologies that are on the forefront of really helping the ocean and the planet."
"The quality of the content and the people who are involved with Ocean Exchange is all high end."
"Besides funding, Ocean Exchange provides access to a wide area network of incredibly talented people in organizations that really do just want to help people."
"Ocean Exchange is really about helping the little guys grow and in so doing, helping the big guys be better ocean citizens."
"Ocean Exchange seems to be much more focused on bringing to light under-capitalized, wonderful new technology ideas. And it's all about two-way access to this new technology and to the people who can help with the experience to grow that technology."
"Ocean Exchange is a force multiplier to enable sustainable innovation."
"Ocean Exchange is a global, novel innovation forum that has a greater ability to attract a broader range of impactful stakeholders than any other event that's out there."
"Unquestionably, one of Ocean Exchange's primary strengths is how it brings together people from different paths. That makes its event a delegator experience as well as experience for an innovator or awards nominee."
"Ocean Exchange is entirely different from any of the other organizations that I'm involved in. It is about sustainable innovation. I think it's also very different in the extremely broad range of stakeholders that it involves."
"There's nothing better than going to an event or engaging with people so you walk away and say, 'Wow!'"