Register Solutions for Our Competitions
Our call for solutions will open soon for 2022. Please check back for further details!
---
About the Orcelle®, Neptune, and Transportation and Logistics Hubs Award 2022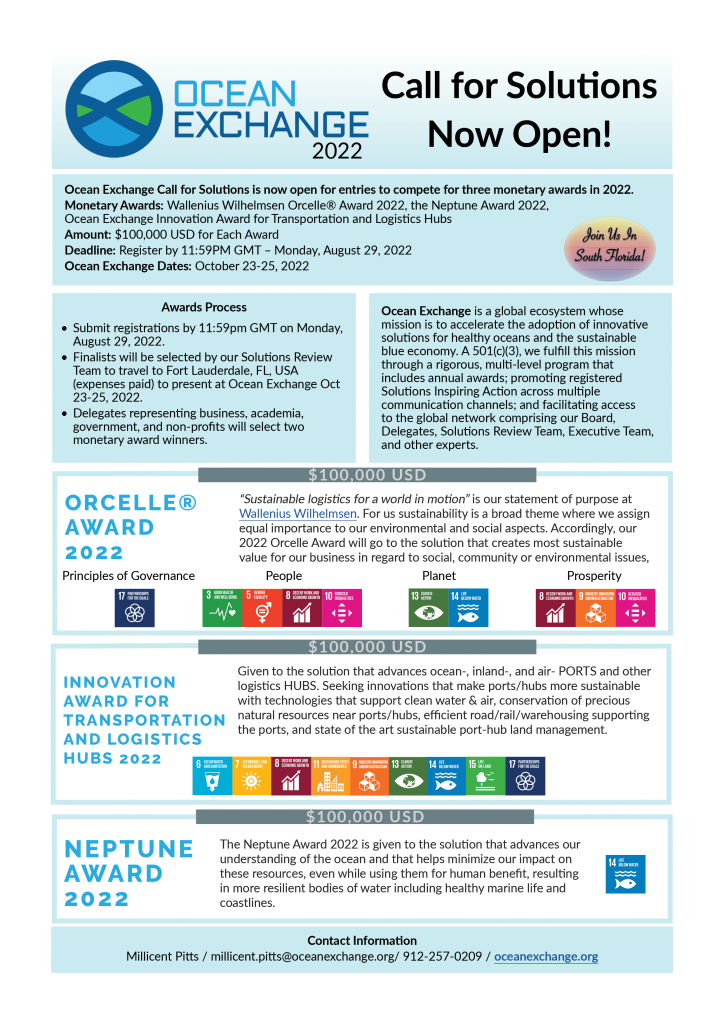 Ocean Exchange Call for Solutions will open in May, 2022.
Monetary Awards: Wallenius Wilhelmsen Orcelle® Award 2022, the Neptune Award 2022, and Innovation Award for Transportation and Logistics Hubs 2022
Amount: $100,000 USD for Each Award
Deadline: Register by 11:59PM GMT – Monday, August 29, 2022
Exchange Dates: October 23-25, 2022
Event Location: Fort Lauderdale, Florida, USA
---
About the Collegiate Awards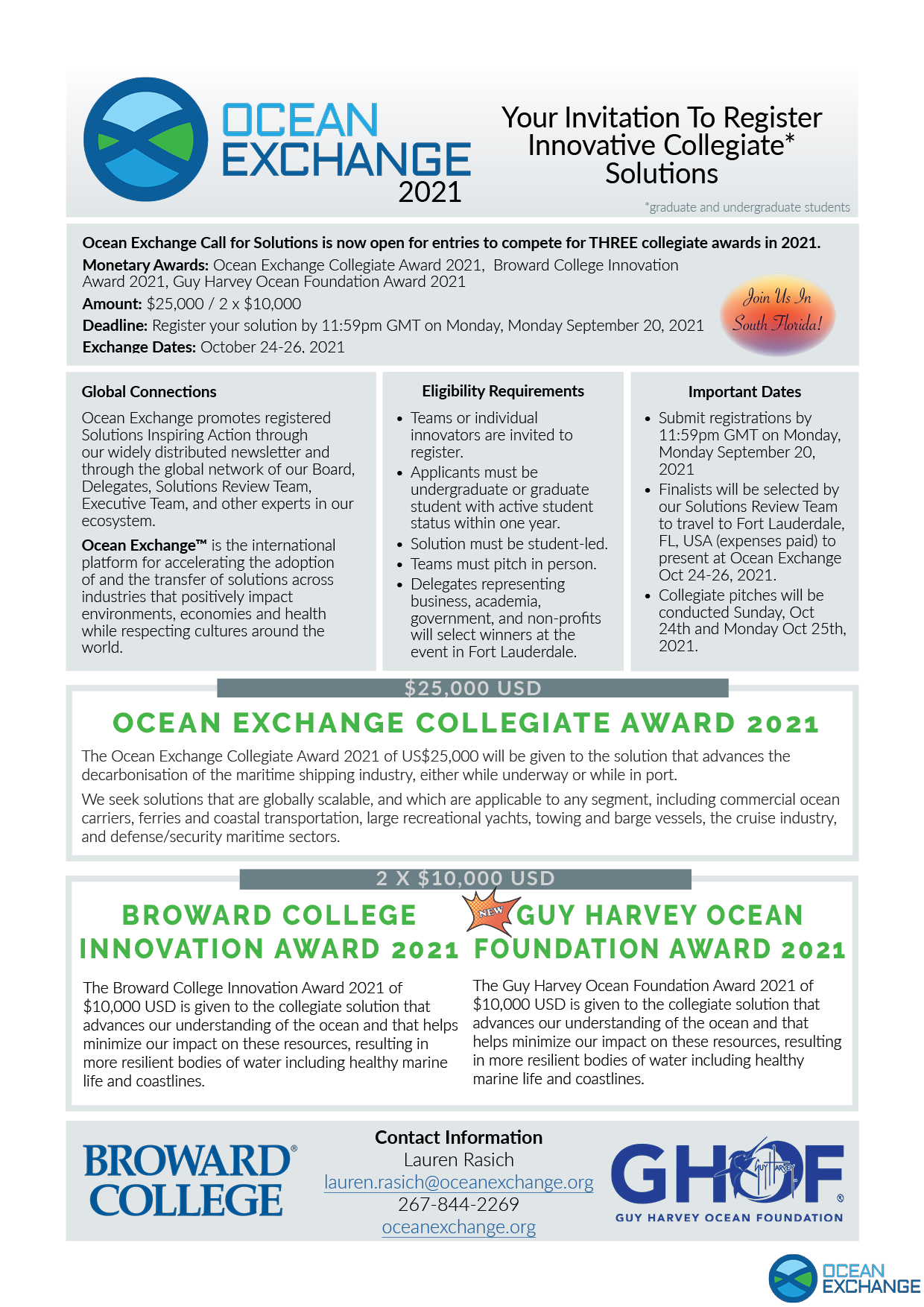 Ocean Exchange Call for Solutions is now closed for entries. Stand by for details on our 2022 collegiate awards!
Monetary Awards: Ocean Exchange Collegiate Award 2021, the Broward College Innovation Award 2021, and the Guy Harvey Ocean Foundation Award
Amount: $25,000 /2x $10,000
Deadline: Register your solution by 11:59pm GMT on Monday, Monday September 30, 2021 (deadline extended!)
Exchange Dates: October 24-26, 2021
Event Location: Fort Lauderdale, Florida, USA