Worldwide Sponsors
Wallenius Wilhelmsen

Wallenius Wilhelmsen deliver innovative and sustainable global shipping and logistics solutions for manufacturers of cars, trucks, heavy equipment and specialized cargo. The company also specialises in handling complex project cargoes such as rail cars, power generators, mining equipment and yachts. WW's sophisticated supply chain management services ensure an efficient integration of ocean transportation, inland distribution, terminal handling and a comprehensive range of specialised technical services.
The former operating entity Wallenius Wilhelmsen Logistics (WWL) has been restructured into two entities; one ocean transport company named Wallenius Wilhelmsen Ocean (WW Ocean) and a land-based logistics entity named Wallenius Wilhelmsen Solutions (WW Solutions). For more information, please visit www.2wglobal.com
---
Major Sponsors

Gulfstream Aerospace Corporation
Gulfstream Aerospace Corporation, a wholly owned subsidiary of General Dynamics (NYSE:GD), designs, develops, manufactures, markets, services and supports the world's most technologically advanced business-jet aircraft.
---

Savannah Economic Development Authority
The mission of the Savannah Economic Development Authority (SEDA) is to create, grow and attract jobs and investment in the Savannah region. Through business attraction, business retention and expansion, and the World Trade Center Savannah departments, SEDA connects businesses with the resources needed including workforce training programs, infrastructure, available properties, incentives, tax abatements, utilities, permitting and more.
---

Georgia Southern University
Georgia Southern University, a public Carnegie Doctoral/Research institution founded in 1906, offers 141 degree programs serving more than 27,000 students through nine colleges on three campuses in Statesboro, Savannah, Hinesville and online instruction. A leader in higher education in southeast Georgia, the University provides a diverse student population with expert faculty, world-class scholarship and hands-on learning opportunities. Georgia Southern creates lifelong learners who serve as responsible scholars, leaders and stewards in their communities. Visit GeorgiaSouthern.edu to learn more.
---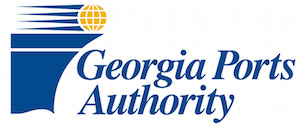 Georgia Ports Authority
Since 1945, Georgia's ports have served as magnets for international trade and investment, enriching the state's economy to benefit all Georgians. The Georgia Ports Authority is dedicated to providing customers with the most efficient, productive port facilities in the nation, and to creating jobs and business opportunities to benefit more than 9.7 million Georgians. The GPA is committed to maintaining its competitive edge through development of leading-edge technology, marketing and operations to move cargo faster. And, the Authority is working hard to identify what must be done today to sustain growth, performance and security for tomorrow.
---
Littlejohn Family Foundation
---
Sponsors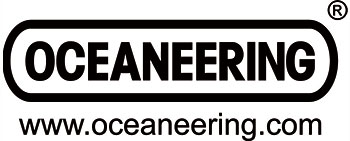 Ocean Exchange Board and Co-Founders
---
In-Kind Sponsors







Dain Dunstan
The 2018 Solutions Review Team