Event Overview
Our 2021 Event is now past, and we thank everyone who applied, attended, and supported the event. Please check out our winners pages to learn more about the winning solutions. Watch this space for info on our 2022 award cycle!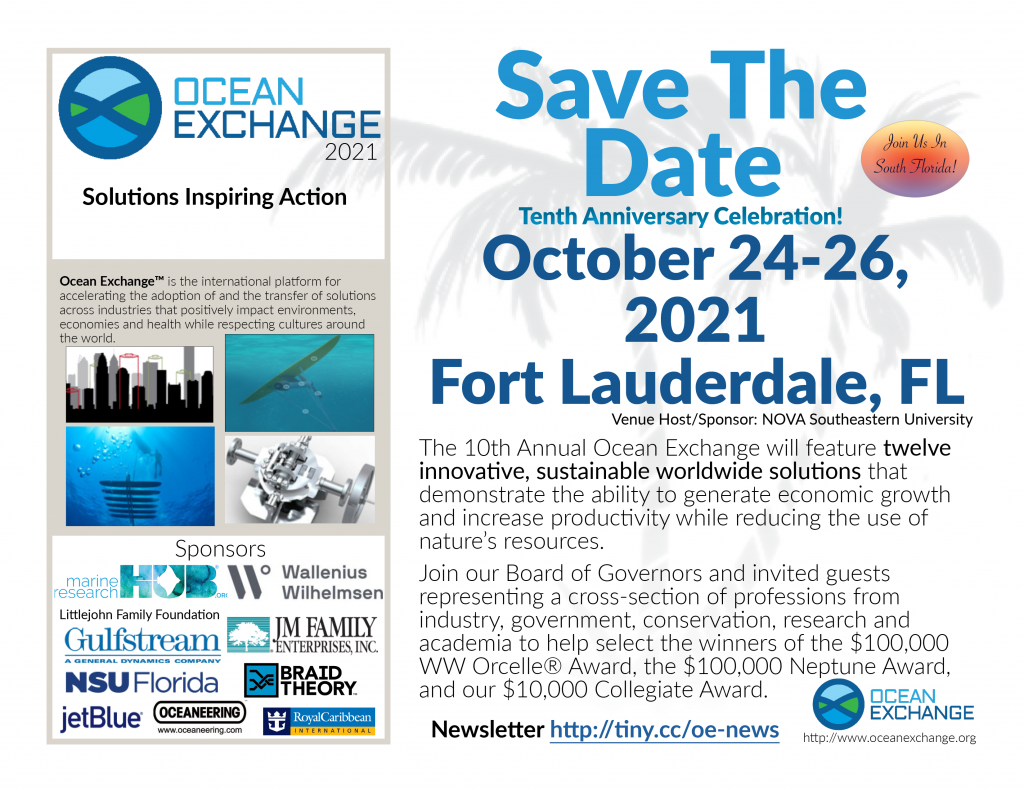 Our 10th Anniversary Webcast Series was ongoing throughout 2020, and continues in 2021 in collaboration with Marine Technology Society.

Ocean Exchange 2019 was held October 28-30th in Fort Lauderdale, FL. Please see our Winners page for details on our 2019 winners.
---
Ocean Exchange seeks innovative, proactive and globally scalable Solutions with working prototypes that can leap across industries, economies and cultures. Following a Call For Solutions, selected solution creators will be invited to Fort Lauderdale, Florida to present their work.
Our Board of Governors and invited guests representing a cross-section of professions from industry, government, conservation, research and academia will meet to select the WW Orcelle® Award and Neptune Award Winners. We also host a collegiate level competition.
---
You can find us on twitter at @TheOceanExch, or in our LinkedIn group to get the latest news in advance of the event.
We also invite you to subscribe to our newsletter!