In the ensuing years, we've proven that hypothesis and have a track record looking back on solutions that are having important impact for healthy oceans, sustainable ocean shipping, and resilient coastal systems.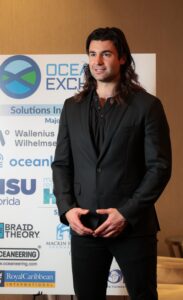 Co-founder and CEO of Twelve, the recipient of Ocean Exchange's 2019 Neptune Award and 2015 Collegiate Award. Twelve uses carbon dioxide, water and renewable energy to create a wide range of materials and fuels traditionally created using fossil fuels. The company recently entered into a partnership with Virgin Voyages that will enable it to scale the production of E-Marine™, the newest sustainable fuel made using its carbon transformation technology.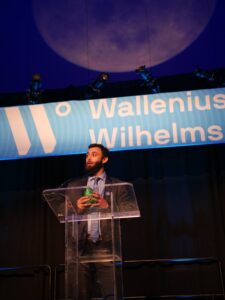 Winner of the Ocean Exchange Neptune Award 2018. Coral Vita uses land-based, high-tech farms of coral to restore dying reefs with corals that exhibit higher growth rates and enhanced resiliency to a variety of ocean conditions. In 2021, the company won the Duke and Duchess of Cambridge Earthshot Prize, as the winning solution for the Revive Our Oceans category, worth £1million in prize money.
---
Ocean Exchange's 2021 Awards Program was held in Fort Lauderdale, Florida. It featured 12 innovations with the ability to generate economic growth and increase productivity while reducing the use of nature's resources and the production of waste and emissions. Meet the winners of our 2021 awards, totaling $245,000 in cash prizes: