2022 Webcast Series
Ocean Exchange And Marine Technology Society Partner To Present Webcast Series
The Ocean Exchange, a leader in supporting the acceleration of innovative solutions for healthy oceans and the sustainable blue economy, and the Marine Technology Society (MTS), the leading international community of ocean scientists and engineers, practitioners, policy makers, and educators, are partnering again to present a series of quarterly webcasts in 2022.
Next Webcast: Offshore Wind
Wednesday June 29th, 11am Eastern Time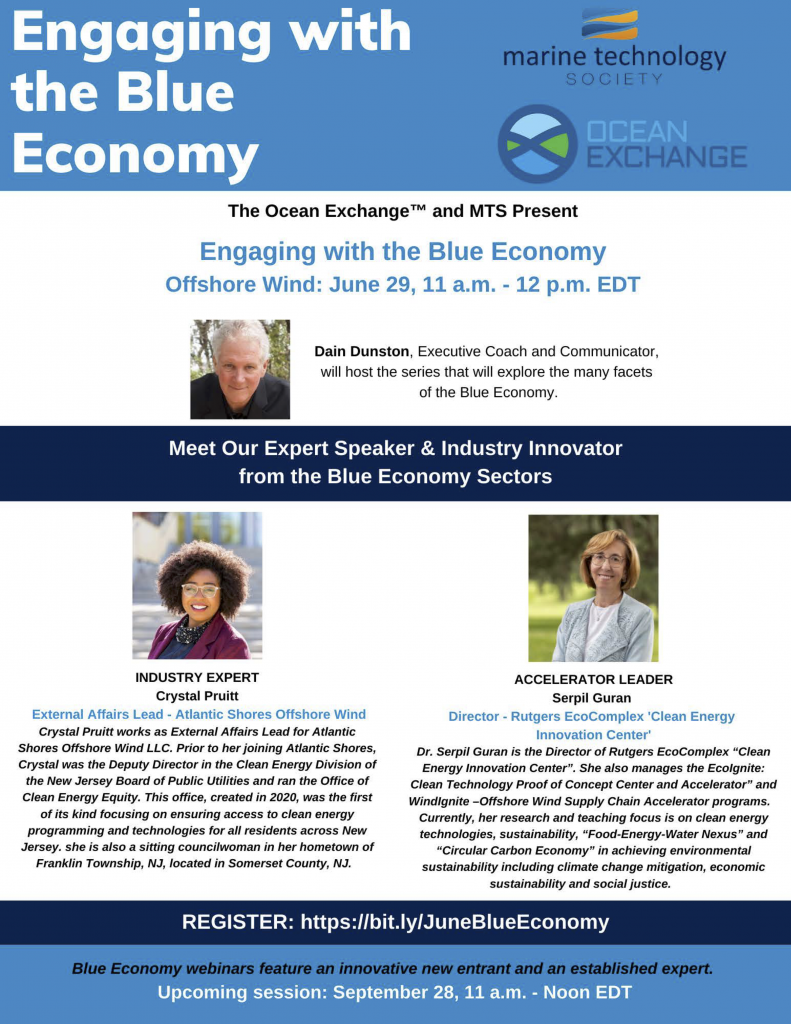 Ocean Exchange and Marine Technology Society (MTS) are pleased to bring you another installment in our webcast series. This series is focused on all facets of the Blue Economy with the goal of recognizing the importance of the ocean to our lives every day.
For our upcoming event we focus on offshore wind. In addition to longtime Ocean Exchange Emcee Dain Dunston, we will speak with industry expert Crystal Pruitt, External Affairs Lead at Atlantic Offshore Wind, and accelerator leader Serpil Guran, Director of the Rutgers EcoComplex 'Clean Energy Innovation Center'.
Recent Webcasts