10th Anniversary Webcast Series
UPDATE: We are now collaborating with Marine Technology Society to bring you another year of webcasts.

Did you know that 2021 is Ocean Exchange's tenth anniversary? We plan special communications and activities all through our tenth year 2020 leading up to that important milestone in 2021.

We are hosting a series of Ocean Exchange Tenth Anniversary Webcasts featuring updates from past years' winners, finalists, and semifinalists.

Read the full update from Executive Director Millicent Pitts: https://mailchi.mp/oceanexchange/2020-04
Our wonderful Emcee Dain Dunston will be joined by two former finalists or semifinalists of Ocean Exchange, plus a panel member from industry or government. The startups will give an update of their status and Q&A as time allows. Please join us in a continuing celebration of our Tenth Anniversary.
Upcoming Webcasts
Our webcast series is complete for 2021. Please stay tuned for information about our 2022 webcasts!

The flyer for our most recent webcast is below. Please look for the archive in our webcast library.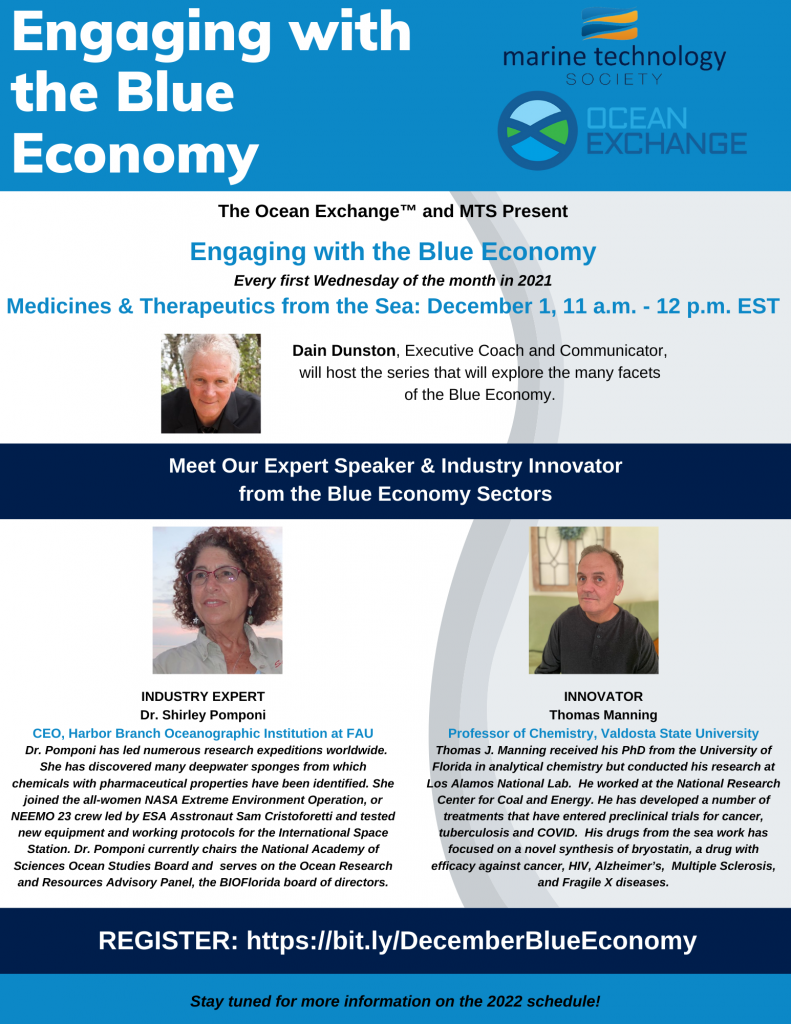 ---