By: Colin Kelly, Business Development Manager, ecoSPEARS
A childhood with summers and holidays in Long Island, New York, an introduction to sustainable aquaculture by a loving grandfather and lots of fresh and saltwater fishing led me to pursue Marine Biology for my undergraduate degree from Rollins College. An internship at Cornell Cooperative Extension Unit researching innovative shellfish aquaculture, an MBA, and COVID all contributed to my job at EcoSPEARS, the first chapter in my oceans centered career.
ecoSPEARS is a venture backed startup with a fantastic innovation in the environmental remediation space. A quick summary of environmental remediation: it's messy. There are often numerous companies liable for one contaminated area, which complicates things. The EPA or state government enforces the cleanup. There are a lot of lawsuits, which prolong the process. The remediation process is generally outsourced to an engineering consultant firm. This has been true for half a decade, and the most common solution is still to transport & dispose of contamination. The transport & disposal technique does just that. You dig up the contaminated environment and haul it somewhere else.
But what about the precious wildlife? When you dredge a contaminated river/harbor bed, you remove the entire benthic community. All the critters that live on the sea floor, just wiped out. And where do they go? They are buried in a hazardous waste landfill. Tons of acres here in the US are turned into chemical wastelands, all to isolate these carcinogens from man. But how far away are they? As of today, 203 (15%) of the EPA's 1,336 National Priority List sites are landfills that have leached chemicals into a community's groundwater.
So, there is a desperate need for a better solution. One that deals with the contamination, rather than move it to another community. That's what we do at ecoSPEARS. We've developed a process to extract the contaminants from the earth. Then we run the contaminants through our degradation process, which uses UV light to break down the contaminants. It's no mystery that every contaminant in the ocean originates on land, in some shape or form. To protect the oceans, you must first protect the land.
ecoSPEARS was a whole new direction for me. I knew I wanted to take part in the battle for sustainability. College taught me concepts like stormwater runoff, bioaccumulation, and greenhouse gases. I found opportunities to address these at ecoSPEARS, but in the startup culture you can not only focus on making change.
It's very difficult to predict where you will end up after college. In navigating academia, internships, and thesis writing, I advise everyone to leverage your network and be creative with the jobs you pursue. You can pursue your life's passion in more than one role.
Startups like ecoSPEARS require that you are willing to step into many different roles. I've performed various functions of sales and marketing because that is what was needed. My Marine Biology degree has been key to my understanding of how our innovation works and my MBA taught me to turn projects that enhance the earth into a profitable business.
In summary, I am extremely fortunate to have landed with such an exciting startup.
Part of this has been good fortune but a big part has been a willingness to veer from my original path and a willingness to try different approaches.
Second to flexibility has been the principle of excellence – I loved Don Miguel Ruiz' 'The Four Agreements' and couldn't agree more that 'always doing your best work' is critical to guiding you though your early career.
Finally, setting principles to follow. There are always opportunities to take short cuts by inflicting harm on competitors – but in this long road ahead, it is never worth it.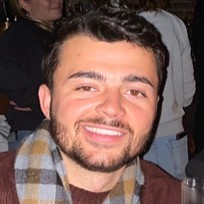 Colin Kelly is the Business Development Manager at ecoSPEARS, an environmental technology company ushering in the net-zero future of environmental remediation. ecoSPEARS designs and develops green and sustainable technologies to extract and eliminate per- and polyfluoroalkyl substances (PFAS), polychlorinated biphenyls (PCBs), dioxins, 1,4-dioxane, and other persistent toxins from the environment – forever. ecoSPEARS is the exclusive licensee of green and sustainable environmental technologies developed by NASA.