Webcast Library
Welcome to the Ocean Exchange Webcast Library. Here you will find archived media from our 10th anniversary webcast series. The most recent is below. Thank you for being part of our ecosystem!
To find more of our past webcasts we invite you to browse the additional pages below.
Webcast #9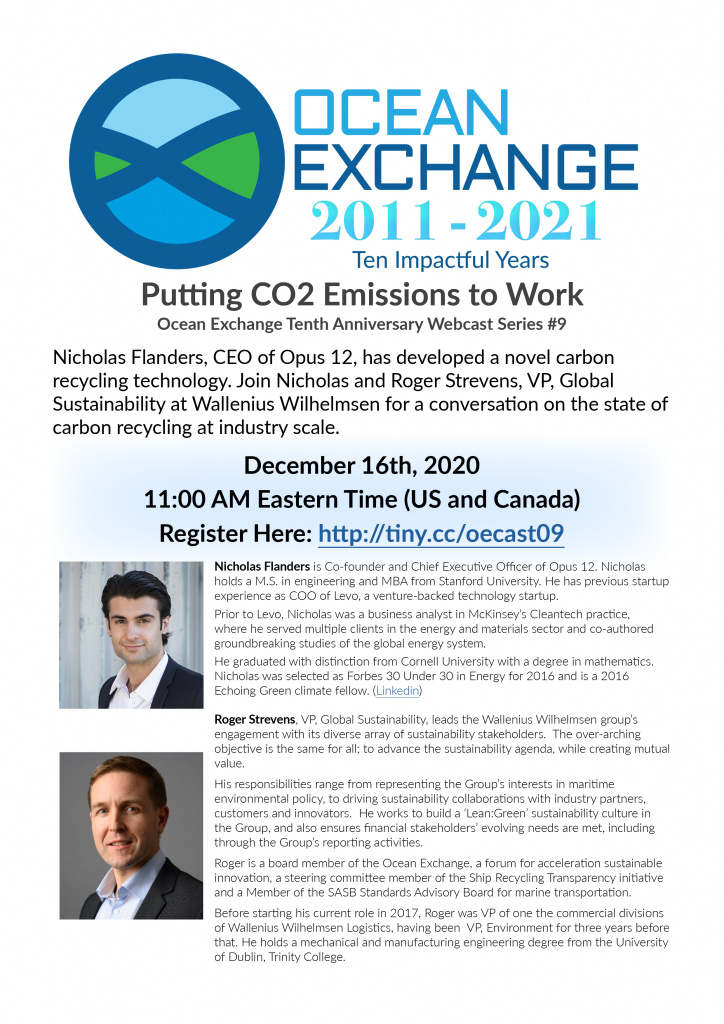 On November 18th, 2020, Ocean Exchange hosted a conversation on Putting CO2 Emissions to Work. Nicholas Flanders, CEO of Opus 12, has developed a novel carbon recycling technology. Join Nicholas and Roger Strevens, VP, Global Sustainability at Wallenius Wilhelmsen discussed the state of carbon recycling at industry scale.