Webcast Library
Welcome to the Ocean Exchange Webcast Library. Here you will find archived media from our 10th anniversary webcast series (2020-2021) and our ongoing collaboration with Marine Technology Society in 2022 for a series of quarterly webcasts.
Thank you for being part of the Ocean Exchange ecosystem!
Webcast #20 – Shipping Decarbonization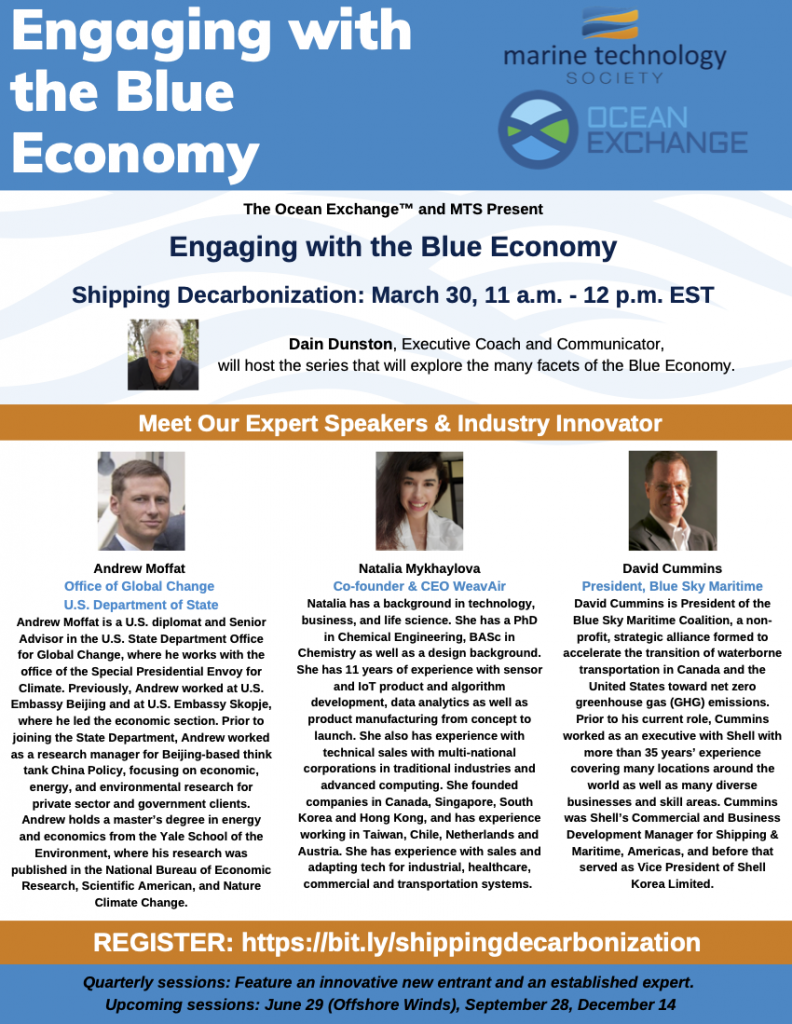 On March 30, 2022, Ocean Exchange and MTS hosted the first installment of our 2022 webcast series, continuing our theme of engaging with the blue economy. The topic for this event was shipping decarbonization. Speakers included Andrew Moffat, US Diplomat from the Office of Global Change at the US Department of State, industry expert David Cummins, President of Blue Sky Maritime Coalition, and Natalia Mykhaylova, Co-founder and CE of WeavAir.