Watch this space for updates on the BIG Pitch competition event proceedings at Ocean Exchange 2017. Below are details about the 2016 on-stage panelists. To learn more about prior year's finalists and winners, head this way.
On-Stage Panelists for BIG Pitch 2016

Dr. Jennie Hunter-Cevera is currently Interim Provost at Mount Saint Mary's University. She was EVP at RTI (Research Triangle Institute), President of the Maryland Biotech Institute, and a Science Advisor to the Maryland Department of Environment. She completed her PhD work at Rutgers University.
---
Bernard (Bernie) Codd is a partner in the intellectual property practice at

McDermott Will & Emery in the Washington DC office. He was previously a primary patent examiner at the USPTO and an engineer in R&D/manufacturing in the battery industry. Bernie is a Chemical Engineer and graduated from the University of Baltimore Law School. His practice at MWE focuses in IP law in semiconductor, batteries, fuel cells and chemical/metallurgical/polymer technologies.
---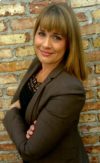 Dr. Ruth Perry is a Marine Scientist and Regulatory Policy specialist responsible for offshore marine environmental policy for Shell Exploration and Production Americas teams. In this capacity, Ruth integrates marine science and ocean technology into regulatory policy advocacy and decision-making in the areas of marine sound, marine spatial planning, ocean observing, and marine mammal and life science, primarily in the Gulf of Mexico.  Ruth helps Shell to develop public-private science collaborations, and also works with the oil and gas industry trade associations' to develop and implement joint industry programs for offshore environmental monitoring.
---

Steve Tochilin is general manager of environmental sustainability for Delta Air Lines.   His team champions Delta's efforts to reduce its environmental impact, engages employees and customers on environmental initiatives, and administers Delta's environmental health programs.  Steve has a master's degree in environmental health from UC Berkeley and an MBA from Georgia State.
---

Dr. Bartosz Wojszczyk is CEO/Founder at Decision Point Global after a career as an executive at GE Energy, Accenture, and First Pacific. He is an advisor to six start up companies and is an adjunct at University of North Carolina-Charlotte. He received his PhD in Electrical Engineering from Wroclaw University of Technology in Poland.