Patrik Dahlgren
 Royal Caribbean Cruises Ltd.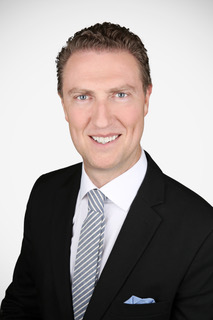 Senior Vice President Global Marine Operations
Captain Patrik Dahlgren is the Senior Vice President of Global Marine Operations and Fleet Optimization for all Royal Caribbean Cruises global brands. His responsibilities span across six cruise brands with offices is in Miami, London, Hamburg, Madrid and Monaco. He believes in fostering collaboration, innovation, and transformation in the pursuit of continuous improvement and optimization.
Patrik is a firm believer in giving back to the environment and community. He leads a Marine Operations team focused on achieving sustainable cruising. Under his guidance Royal Caribbean has become an industry leader in emissions reductions and abatement, surpassing our goal of a 35% reduction by 2020 with an achievement of a 37% reduction in 2018 over the 2005 baseline. Under Patrik's guidance, Royal Caribbean set up further goals of reducing its carbon footprint by 25% by 2025 with pioneering technologies and optimized vessel operations.
Furthermore, Patrik has become a champion for gender equality in the maritime industry, overseeing the increase in female bridge officers from 5% to 20% in just 12 months and giving keynote addresses on the topic at engagements around the world including the International Labor Organization in Geneva.
In addition to being a member of the Ocean Exchange board, Patrik proudly serves on the board for Children's Harbor. He is dedicated to seeing the foundations efforts in keeping siblings together and providing youth guidance and education brought to the forefront.
Prior to joining the Royal Caribbean shore-side organization Patrik had an extensive shipboard career as Captain, with his last command being onboard M/S Oasis of the Seas with a crew of 2,500 and 6,500 guests.