Ira P. Berman
Gulfstream Aerospace Corporation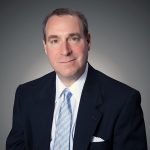 Ira P. Berman is Senior Vice President, Administration & General Counsel of Gulfstream Aerospace Corporation, having joined the Company in 1997. He has responsibility for legal, insurance and risk management, human resources, environmental, health and safety, facilities, real estate, security, community relations, state and local public affairs, government contracts, and international trade compliance. Ira is also a corporate Vice President of General Dynamics Corporation, Gulfstream's parent company.
Before joining Gulfstream, Ira was a partner in the corporate department of Fried, Frank, Harris, Shriver & Jacobson, New York, New York.
He graduated in 1986 from New York University School of Law, where he was a member of the Order of the Coif and Law Review. He received a B.A., cum laude, from the University of Pennsylvania in 1983.
Ira currently serves on the Board of Memorial Health University Medical Center, and on the Boards of Union Mission, Inc., Goodwill Industries of the Coastal Empire, Inc. and The Ocean Exchange. He has also served as Chairman of the Board of United Way of the Coastal Empire, and on the Boards of Bethesda Home for Boys, Coastal Empire Habitat for Humanity, and the Savannah Symphony. Ira and his wife, Helen Borrello, have two daughters.