Adam Saslow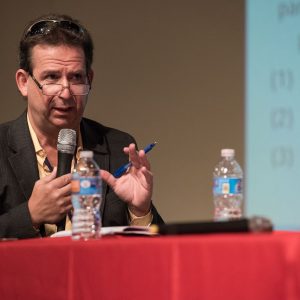 Adam Saslow is a public policy expert, strategist, and builder of collaborative solutions. He has a long history of working with a variety of environmental and natural resource statutes, regulations, and programs. He is a Senior Facilitator employed by SRA International and affiliated with Liquid Studios and Group Solutions.
After obtaining his Master's Degree from Yale University in 1991, Mr. Saslow became an Analyst and then a Special Assistant with the U.S. Environmental Protection Agency. In 1998, he became the President and CEO of Consensus Solutions, Incorporated – a consultancy dedicated to creating safe environments for people to make their own best decisions. After a merge with the NewFields Companies, Mr. Saslow became a Senior Facilitator and Principal in the firm. He left NewFields to become the Vice President of Sustainability Programs at Plexus Logistics and has since has been employed by SRA International.
Mr. Saslow is currently the lead consultant on US EPA's Trash Free Waters program as well as several other prominent projects. He is a nationally renowned process designer and guide who helps clients navigate through the maze of stakeholder engagement on public policy and strategic issues involving environment, natural resources and health.