Deb Mosca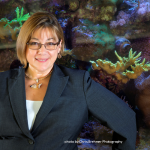 Dr. Mosca is a proven leader of multi‐disciplinary project teams with the ability to anticipate risks and implement creative solutions to meet project timelines and budgets. She has guided the discovery and development of novel therapeutic agents for human, animal, and agricultural applications in various organizations including biotech, non-profit research institutions, and large Pharma. During her career, Dr. Mosca has executed critical roles in securing funding totaling more than $33M in contracts and $100M in venture funding. Most recently, as the Chairman and Chief Executive Officer of the Marine Bio-Technologies Center of Innovation, Dr. Mosca was responsible for creating the business strategy to drive the commercialization of marine biotechnologies from North Carolina's vast network of premier marine research institutions. Her efforts included the cultivation of a collaborative environment among universities, businesses, funding agencies, economic development agencies, marine biotech research advisory groups throughout North Carolina as well as national and international partners to deliver economic benefits statewide.
In her previous role as Vice President Project Management at PaxVax, she provided strategic leadership for the company's vaccine development programs and assisted with revenue generation through contracts, licensing, corporate partnerships, and venture capital activities. As Senior Director Business Development at The Scripps Research Institute (TSRI), she coordinated efforts for the IBM-TSRI Consortium for Project Checkmate (a proactive approach to avian flu), the Stem Cell Consortium with UCSD, Salk, and Burnham institutes (which led to a $40M grant for a new facility and $48M in research fudning), designed a "Road Show" to attract philanthropy, and facilitated development of new enterprises through licensing activities.
Dr. Mosca received her Bachelor of Science degree from Cornell University and her Doctorate from the State University of New York at Buffalo. She has published 42 papers and abstracts and has been involved in the approval of seven patents.