Anshul Tuteja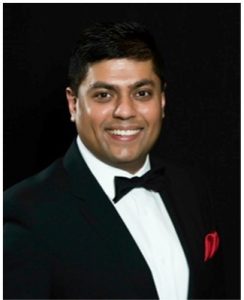 Anshul is the Associate Vice President with Royal Caribbean Group heading the Global Fleet Optimization, that entails Energy & Asset Management, for all the brands under Royal Umbrella. He's based at the Royal Caribbean's Global Headquarters in Miami, FL.
Anshul has a Marine Engineering background (BSc. degree from Birla Institute of Technology & Science, India), and he sailed the world oceans as an engineer officer for 5+ years prior he moved to New York to earn a master's degree in business administration from the Zicklin School of Business at Baruch College.
He then joined Maersk, the world's leading ocean liner company and did global stints with them in Singapore, Mumbai & Copenhagen, where he was responsible for improving the energy efficiency & emissions reduction of the Maersk Liner fleet.
Anshul is very passionate about Sustainability and addressing climate risks. He likes to read, travel, hike and curious to explore & learn more about the cutting-edge technologies & the outer space.