Chris Coyle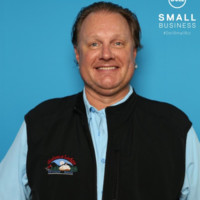 Chris Coyle is an accomplished Executive with diverse cross-functional experience spanning multiple industries over the last 20 years. Since March 2017 he has been consulting Exocetus Autonomous Systems (EAS) on business development and strategic partnerships opportunities with technology companies, financial institutions, industry leaders, government agencies, legislative offices, research institutions, universities, NGO's, foundations and trade associations. He advised EAS on their Shell Ocean Discovery XPRIZE, one of only 19 teams chosen as a semi-finalist out of 1,400 applicants from around the world.
Coyle testified in Congress on the use of Blue Technology as part of the deliberations leading to the Save Our Seas Act of 2018 that President Donald J. Trump signed into law on October 11, 2018. He has been a featured speaker or panelist at the UN and at various government and private sector conferences on Blue Tech and Ocean Data in North America and in the EU.
Prior to consulting with EAS, he spent 18 years consistently exceeding revenue goals and delivering explosive growth through sales, business development and strategic partnerships, helping take two companies public (Mobile Streams-AIM and MCY Music World-NASDAQ) and selling Muze to TiVo/Macrovision,.
Chris has extensive experience licensing IP and content across media platforms supported by various business models around the world. His reach spans search engines, television/cable operators, mobile carriers and social media platforms. He prides himself on trying to stay ahead of the curve and is constantly pushing himself to learn about emerging technologies and user behavior.